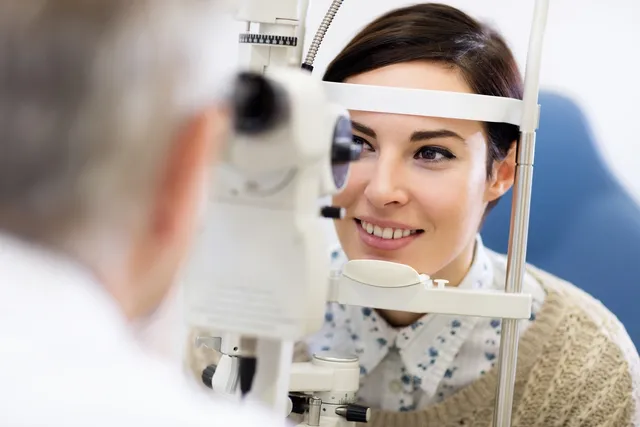 The Staff of North County Eye Center
The entire staff at North County Eye Center is thankful for the opportunity to take part in your family's eye care needs. We recognize you have a choice for your eye care needs and are committed to exceeding all your expectations.
Brian B. Le, MD
Ophthalmologist, Board Certified
Eric W. Johnston, MD
Ophthalmologist, Board Certified
Cornea and Refractive Surgery Specialist
Erwin M. Omens, MD
Ophthalmologist, Board Certified
Jean-Paul J. Abboud, MD, Ph.D.
Ophthalmologist, Board Certified Oculofacial Plastic, and Reconstructive Surgery
Kirsta L. Brummel, DO
Ophthalmologist, Board Certified
Pediatric Ophthalmology and Adult Strabismus
Lorne D. Kapner, MD
Ophthalmologist, Board Certified
Lillian C. Lee, MD
Ophthalmologist, Board Certified
Glaucoma Specialist
Afsaneh Amini, OD
Optometrist
Coral St Onge, OD
Optometrist
Ioana Swikard, OD
Optometrist, TLG
Michelle Rosenblatt, OD
Optometrist
Marianna Samuels, OD
Optometrist
Marty C. Tornatore, OD
Optometrist
Kristen Murphy
Director of Office Operations
Cassandra Houser
Billing and Operations
Lisa Fernandez
Lorena Salinas
Opticians
Lourdes "Lou" Anguiano
Julie Ho
Maihan Mansury
Liz Vera
Andrew Santos
Marques Ramirez
Liz Zamora-Robles
Raul Baluyut
Melissa Thornton
Crisette Ocampo
Taysia Wright
Ophthalmic Technicians
Bilma Guillermo
Brandi Chambers
Kacy Redmond
Apprentice Opticians
Brenda Estrada
Espe Villasenor
Yeni Soto
Diane Bedolla-Quintana
Yuridia Cedillo
Bianca Tejeda Mendoza
Citlali Villapando
Front Office
Molly Roby
Bella Paulus
Back Office
Contact us today or visit our appointment request page to find a time that is convenient for you to see us.